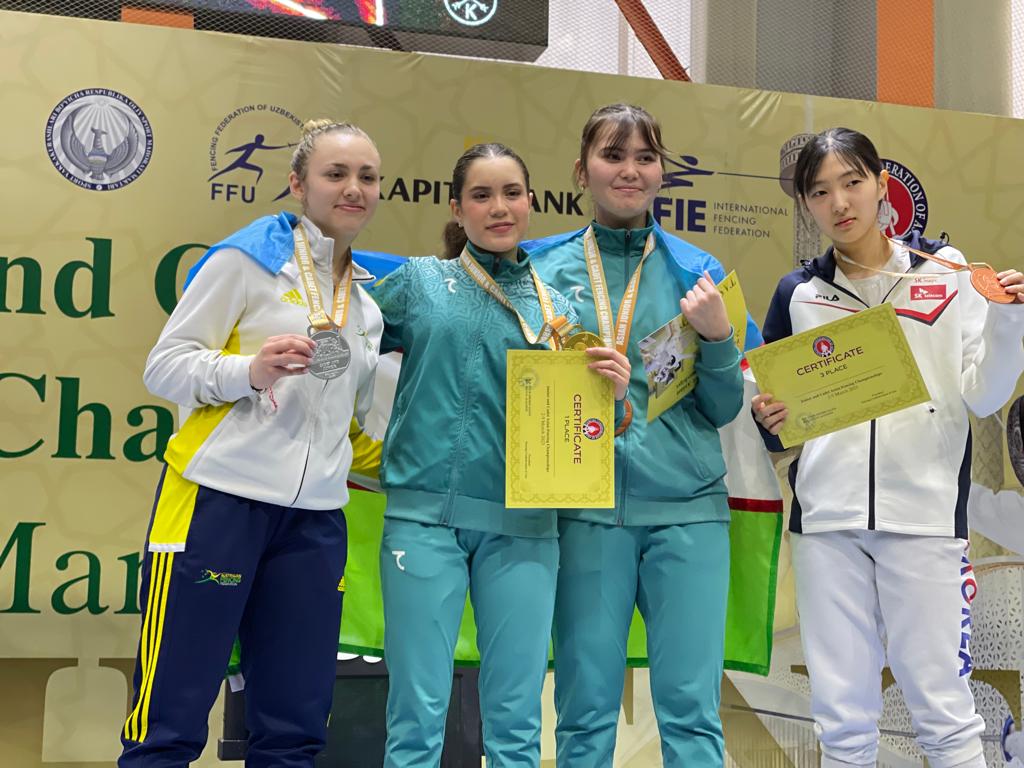 Veronika savours silver at Asian Junior Fencing Championships
Australian junior sabreur Veronika Vasileva continues to shine on the international fencing stage, winning silver this week at the Asian Zone Junior Fencing Championships in Uzbekistan.
The result adds to a string of impressive performances at Junior World Cups by Veronika this season, including a silver medal at Batumi and 7th in Tashkent last November, and takes her to fifth place on the international junior rankings.
Talking via text after the tournament, Veronika said proving she's one of Asia's best makes her proud. "Knowing all the hard work is paying off and seeing your own improvement is thrilling," she said.
Veronika dominated her pool in Tashkent with a clean sweep of five victories, qualifying as second seed and earning a bye in the first elimination round. In the round of 32 she defeated compatriot Yelin Zou 15-11 then survived a nail-biting bout against Chinese hopeful Qilin Wang 15-14 and a more comfortable 15-7 match against Ying Chen, also from China, before winning her semi-final against Korean Jiwon Jang 15-10.
The gold medal match saw Veronika facing off against the host-nation's Luisa Fernanda Herrera Lara, a re-run of the Junior World Cup final at Batumi, Georgia, last month, which the Uzbekistani won 15-11. This time fencing in front of a home crowd, Lara retained her edge, overcoming the Australian by the same margin.
While Veronika is pleased with her two silvers at the international junior level, she has her sights set a lot higher. "It would be ideal if I could finish this season with a bang, and hopefully perform above my level at Worlds," she said.
Since travel restrictions eased the 17-year-old has divided her time between Australia and Bulgaria, completing her high school studies online.
"In the long term, I would love to improve my World Cup results in both the junior and senior category, and hopefully qualify for the Olympics," she said.
Veronika's next international tournament is a senior world cup in Sint-Niklaas, Belgium on 17th March.
Never miss an announcement
Subscribe to receive AFF news via email