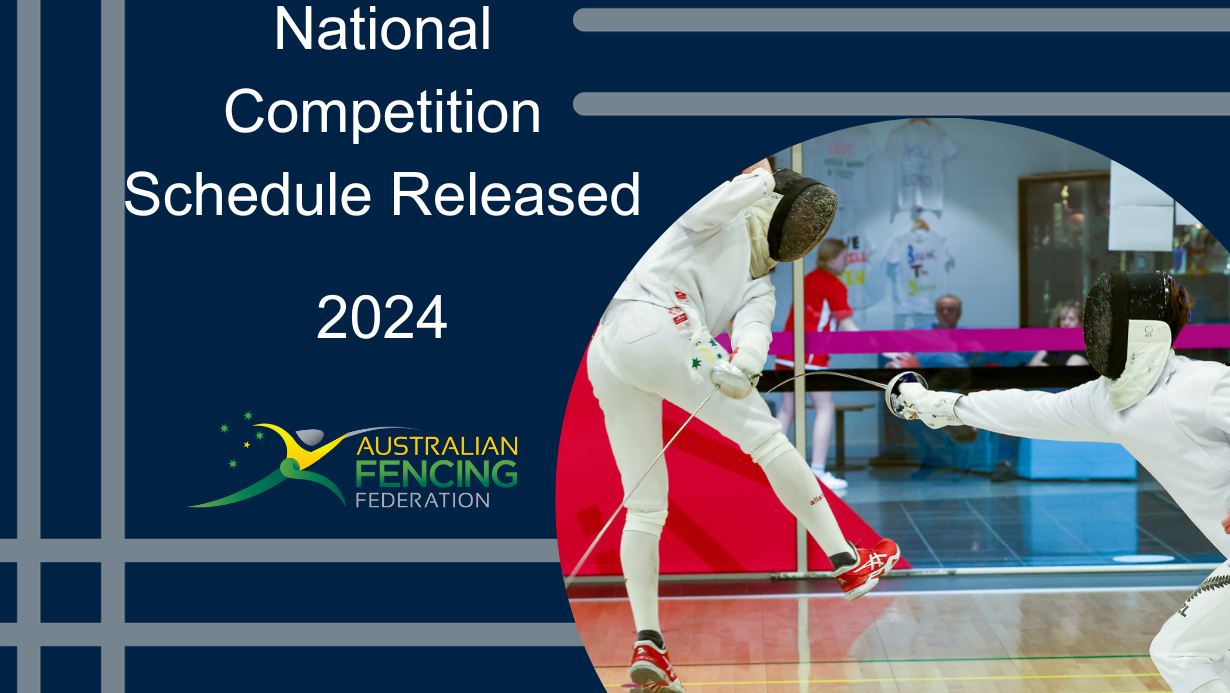 Release of Competition Schedule for 2024
The AFF is pleased to announce that, thanks to work performed by the High Performance Commission and the National Competition Commission, the AFF will finally be moving to mirror the FIE season and the international norm by hosting its competition calendar from September through August rather than on a calendar year basis.
The change to FIE Calendar season will have many benefits including allowing athletes to prepare better for peak international tournaments, recover properly from international seasons, target more appropriate events, and increase the number of events available for domestic fencers.
2024 will see a shorter version of the Calendar as we come into alignment with the 2024/25 Season in August 2024.
As the period from April 2023 to April 2024 is an Olympic Qualifier year and important international events occur in March just prior to the qualification period closing, AFC 1 will be split over two weekends with priority Weapon AFC 1 being held March 9/10 and AFC 1 Epee being held March 16/17.    Australian Senior and Veteran National Championships 2024 will be moved to May and will precede Senior Asian Championships, and will be hosted by the Queensland Fencing Federation.
We will also be introducing new competitions to provide more opportunities for our fencing community to join. These include, The Australian Open Repechage Marathon and the Australian International Veterans Fencing Challenge, more information will be available in the early part of 2024.
At this time will be releasing events until August 2024, and the new 2024/2025 season will be released by January 2024.
Never miss an announcement
Subscribe to receive AFF news via email