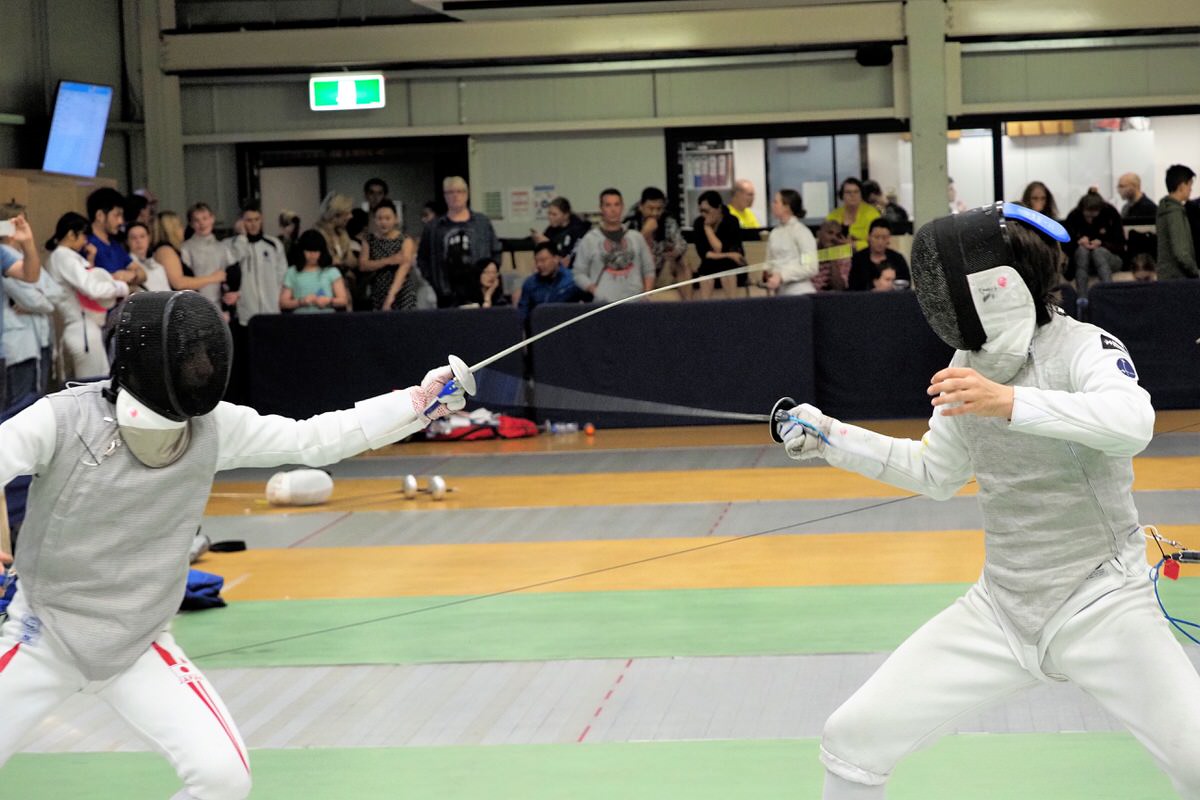 Guidelines for fencing in the COVID-19 era
To assist state fencing associations, clubs and coaches manage their fencing activities as the COVID-19 crisis deepens, the AFF offers the following advice.
Medical experts understand the significance that sport plays particularly in children's development, and the community impact of broader participation at all levels.
Guidelines published by the Australian Government on 17th March 2020 do not call for an immediate cancellation to sport participation. However, sport providers are instructed to follow aggressive social distancing, hygiene and isolation practices.
A summary of the guidelines as they apply to community sport is provided below.
Regulations on facility use are changing daily and may differ between states and local governments.  There may also be restrictions placed on use of a facility by individual landlords.
To determine what restrictions might apply to your state squad or club activities, please refer to:
State health department websites
Local government websites
Communications from landlords and facility providers
Australian Government Guidelines for Community Sport
Participants should neither attend nor participate in community sport if they:
Have travelled internationally or been exposed to a person with COVID-19 in the preceding 14 days; or
Are in a high-risk category (including the elderly and those with pre‑existing medical conditions)
Only essential participants should attend activities, i.e. players, coaches, match officials, staff and volunteers involved in operations and parents/guardians of participants.
All players and visitors should practise the following social distancing measures at community sporting activities:
Minimise physical contact as much as is practicable, for example no shaking hands, no walking out with player mascots, no pre- or post-match celebrations and no celebrating between players during the match;
When spectating or attending a game or training session, ensure a distance of 1.5 meters is kept between individuals;
Access to change rooms should be restricted solely to players, officials and essential staff;
If spectating, try to maintain 1.5 meters between individuals.
It is recommended that sporting teams, including school sporting teams, maintain local competitions only, with no inter-district, or inter-club travel. As with all gatherings, basic protective measures should be observed, such as regular hand hygiene before, during and after the match.
Do not share drink bottles, and avoid face touching.
General hygiene measures at facilities
Facilities should:
Ensure spaces, surfaces and objects are regularly cleaned with disinfectant;
Provide hand washing guidance (who.int/gpsc/clean_hands_protection/en/);
Promote regular and thorough hand washing by staff and participants;
Provide sanitising hand rub dispensers in prominent places around the event (particularly entry or high use areas such as a registration desk, change rooms, toilets or kiosk);
Make sure dispensers are regularly refilled; and
Promote exclusion of ill persons.
Follow this link for the full text of the Australian Health Protection Principal Committee Guidelines.
Never miss an announcement
Subscribe to receive AFF news via email