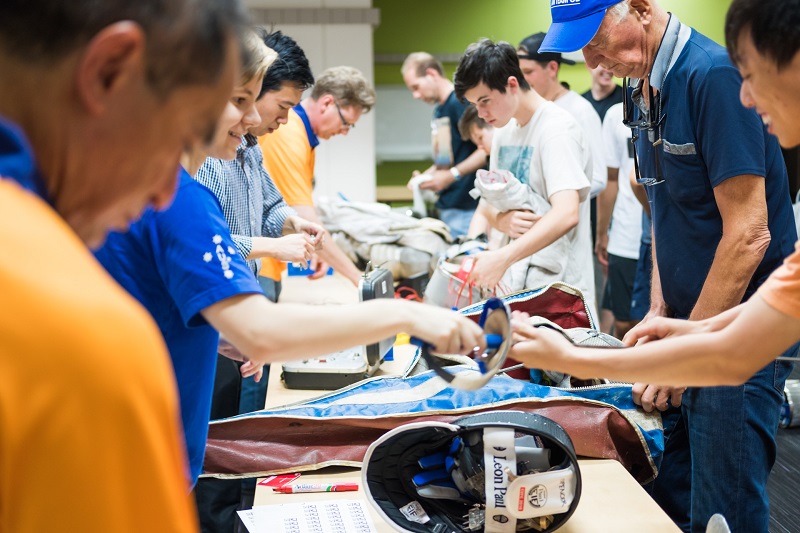 Mask safety
The new FIE mask safety requirements, announced to the Australian fencing community on 18th March 2018, are now in effect. The AFF Equipment Control Policy (previously Weapons Control Policy), has been updated to reflect the mask safety requirements, outlining how they will be monitored at the equipment control stage and on the piste by referees.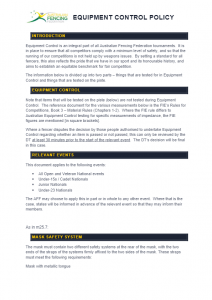 Other amendments
Some additional revisions have been made to the Equipment Control Policy to address safety and function issues. While it is recommended all competitors observe the standards as expressed in the revised policy immediately, these revisions (except mask-related amendments) will not be enforced until 1st May 2019.
Epee, Foil and Sabre
Masks – changes reflecting FIE mask safety rules (IMMEDIATE EFFECT)
Gloves – No holes. (Added) No structural damage to glove (excluding normal wear to the palm).
Body and mask wires – Does not exceed maximum resistance when cable is tested, even when cable is flexed (previously 'wiggled').
Foil
Guard – (Added) No rust or oxidation on guard (Deleted: grip and pommel insulated, or at least the projecting parts of a pommel grip)
Sabre
Guard – (Added) No burrs on edge which could cause injury.
Foil and sabre
Body wire – (Added) Crocodile clip must be at least 10mm wide, soldered and run separately for at least 40cm (Deleted – Earth wire 'A' line soldered to clip and clip at least 10mm wide)
Other clothing and equipment rules
Chest protectors
The use of a breast/chest protector (made of metal or some rigid material) is compulsory for women and optional for men.
However, as previously advised, m.25.4.c of the FIE Material Rules requiring chest protectors used for foil to be covered with a specified material DOES NOT APPLY TO AFC EVENTS.
Never miss an announcement
Subscribe to receive AFF news via email