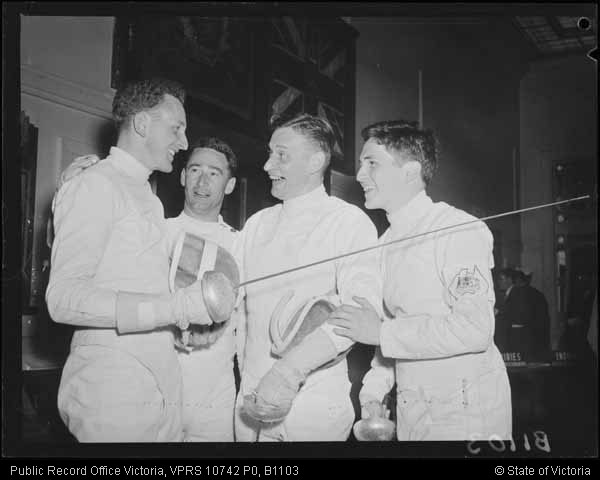 Australian fencer awarded AOC Order of Merit
The Australian Olympic Committee (AOC) has awarded the Order of Merit posthumously to Olympic fencer James Wolfensohn at its Annual General Meeting held in Sydney this weekend.
Sir James David Wolfensohn KBE AO (1 December 1933 – 25 November 2020) took up fencing as a student at Sydney University. He joined Ivan Lund, Keith Hackshall and Hilbert Van Dijk on the Australian men's epee team at the 1956 Olympics.
A distinguished career in law and banking led to his appointment to the World Bank in 1995, where he served as President for 10 years.
The Australian Olympic Committee awards the Order of Merit to people who have achieved remarkable merit in the sporting world, either through their personal achievement or their contribution to the development of sport.
Read more about Sir James Wolfensohn at the AOC website.
Never miss an announcement
Subscribe to receive AFF news via email