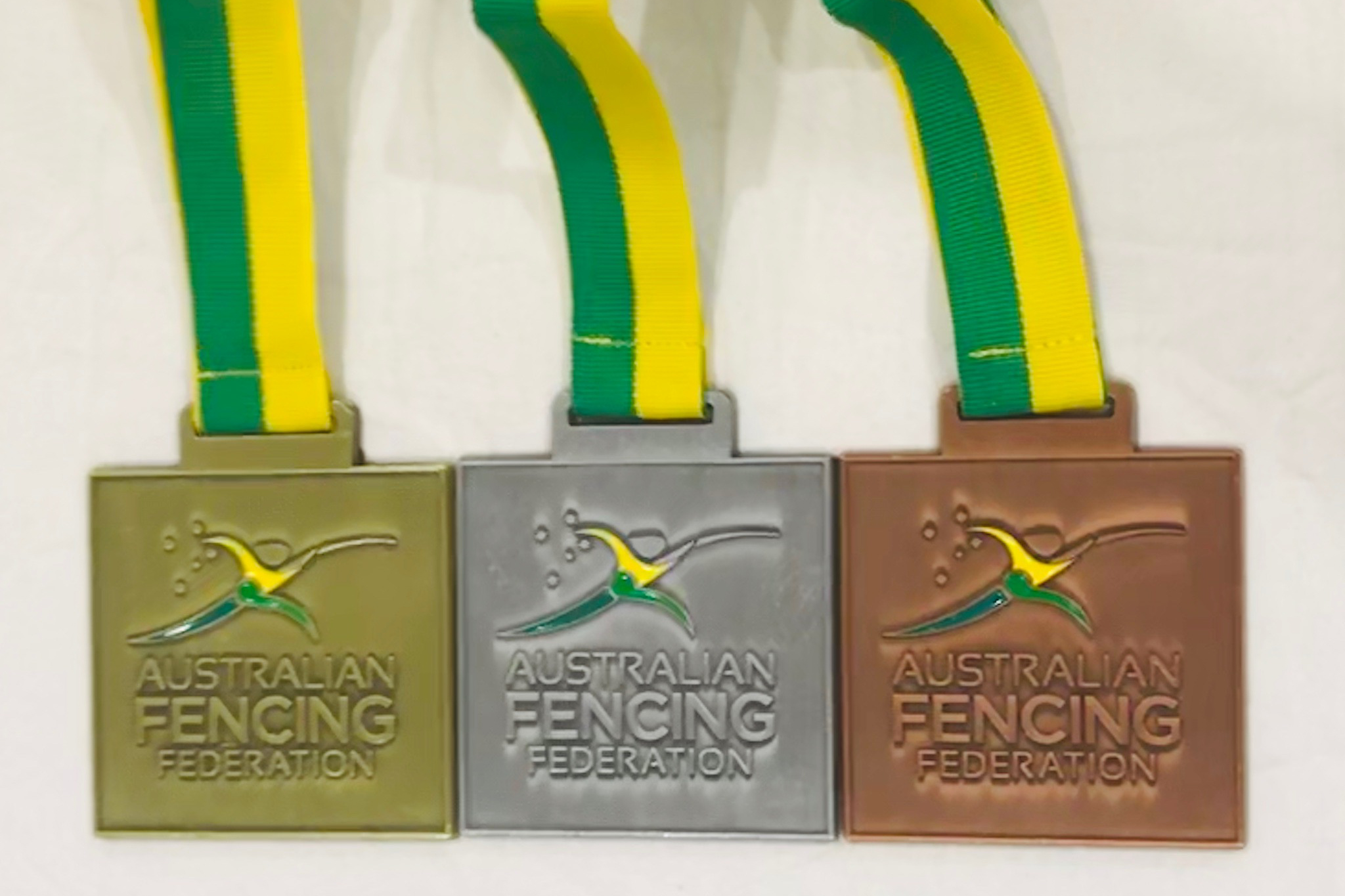 New medals and award policy
With the adoption of a new logo for Australian Fencing, the Board has taken the opportunity to review the design of medals awarded at national competitions. The new medals, pictured above, retain the existing square shape but are larger and bear a coloured version of the logo.
As part of the Board's regular review of national competition policy, particularly consideration of how entry costs can be contained while delivering a better experience for all athletes, medals for finishing in 5th- 8th place will no longer be awarded. This change also brings Australian competitions into line with other major national and international  fencing tournaments.
Never miss an announcement
Subscribe to receive AFF news via email