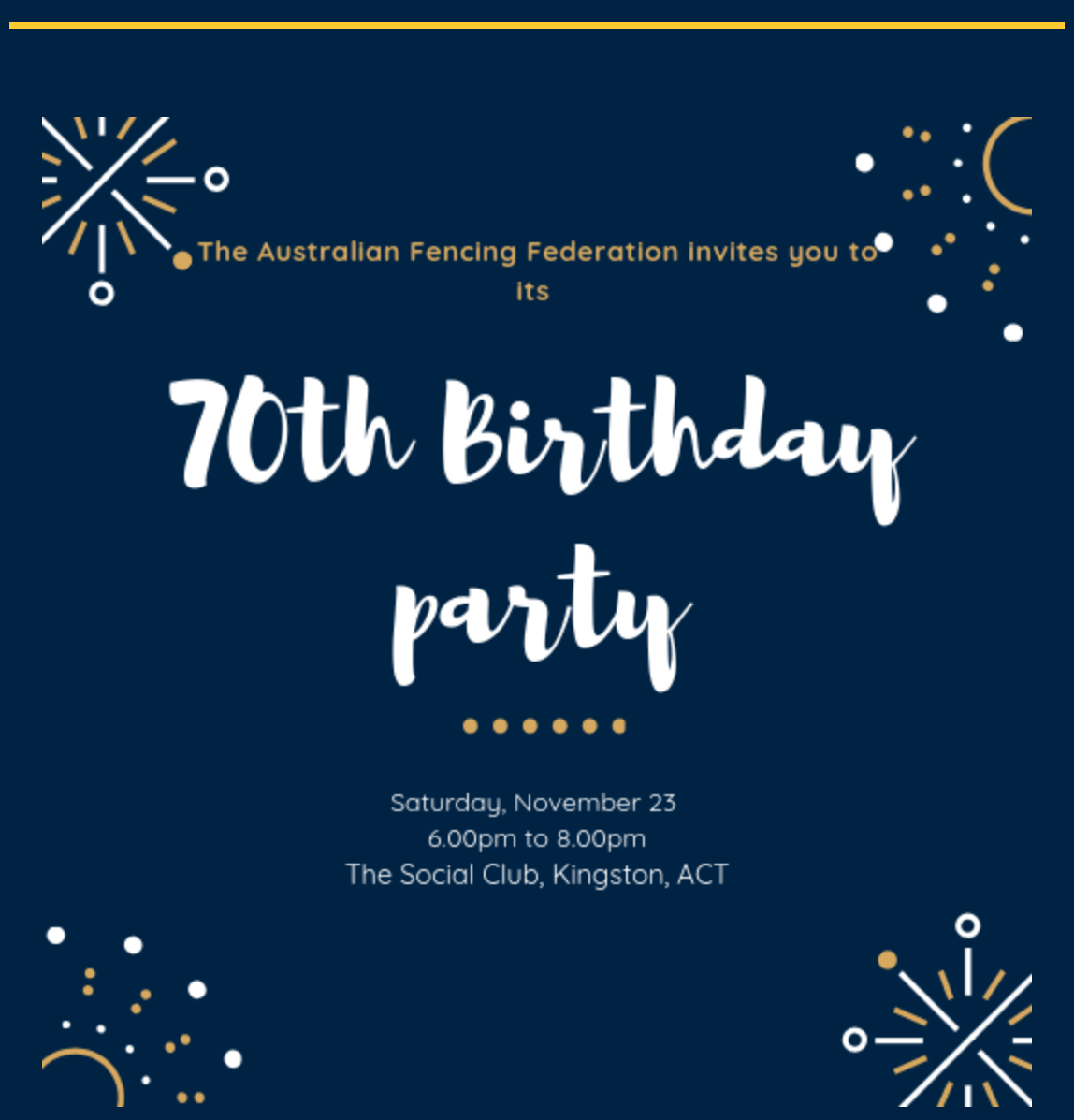 Happy 70th Birthday to the AFF
Founded in 1949, the Australian Fencing Federation celebrates its 70th birthday this year.
With lots going on, the AFF would like to invite those members of the community attending the National Championships to a small celebration of the AFFs 70 years of work and take the time, to bring together our community in an informal setting.
The event details are as follows:
Date:                Saturday, November 23 2019
Time:                6.00pm to 8.00pm
Location:        The Social Club, 48 Jardine Street, Kingston, ACT
Cost:                 Free
Light refreshments will be served.
As we are catering light refreshments, we do require all attendees to RSVP with a guest list to be provided to the door. To RSVP, please click here.
Any questions should be directed to operations@fencing.org.au
Never miss an announcement
Subscribe to receive AFF news via email