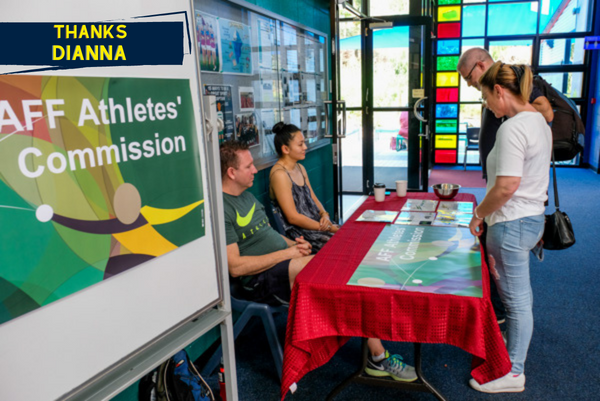 Dianna Gu retires from AFF Board
The AFF wishes to acknowledge and thank Dianna Gu for her hard work and dedication to the Australian Fencing Federation following receipt of her resignation as a Director. Dianna was appointed to the AFF Board as a Director in 2018 at the conclusion of her term as the Athletes Director. She was elected to the Athletes Commission in 2016.
A member of the Australian Fencing Team (epee) throughout her term, Dianna juggled her Athletes Director commitments with a demanding legal career while continuing to train and compete on the international fencing circuit. In addition to Dianna's role as the Athletes Director, she served the AFF Board as Secretary and as Chair of the Audit, Risk and Finance Committee. She took the lead in formulating the Athletes Commission Terms of Reference, was instrumental in finessing the revised Selection Policy and played a key role in refining the new team tracksuits. Dianna also provided valuable support to the President in reviewing the company's annual reports.
As Dianna was serving as a Director appointed by the AFF Board, the vacancy caused by her retirement will not be filled at this stage.
Never miss an announcement
Subscribe to receive AFF news via email