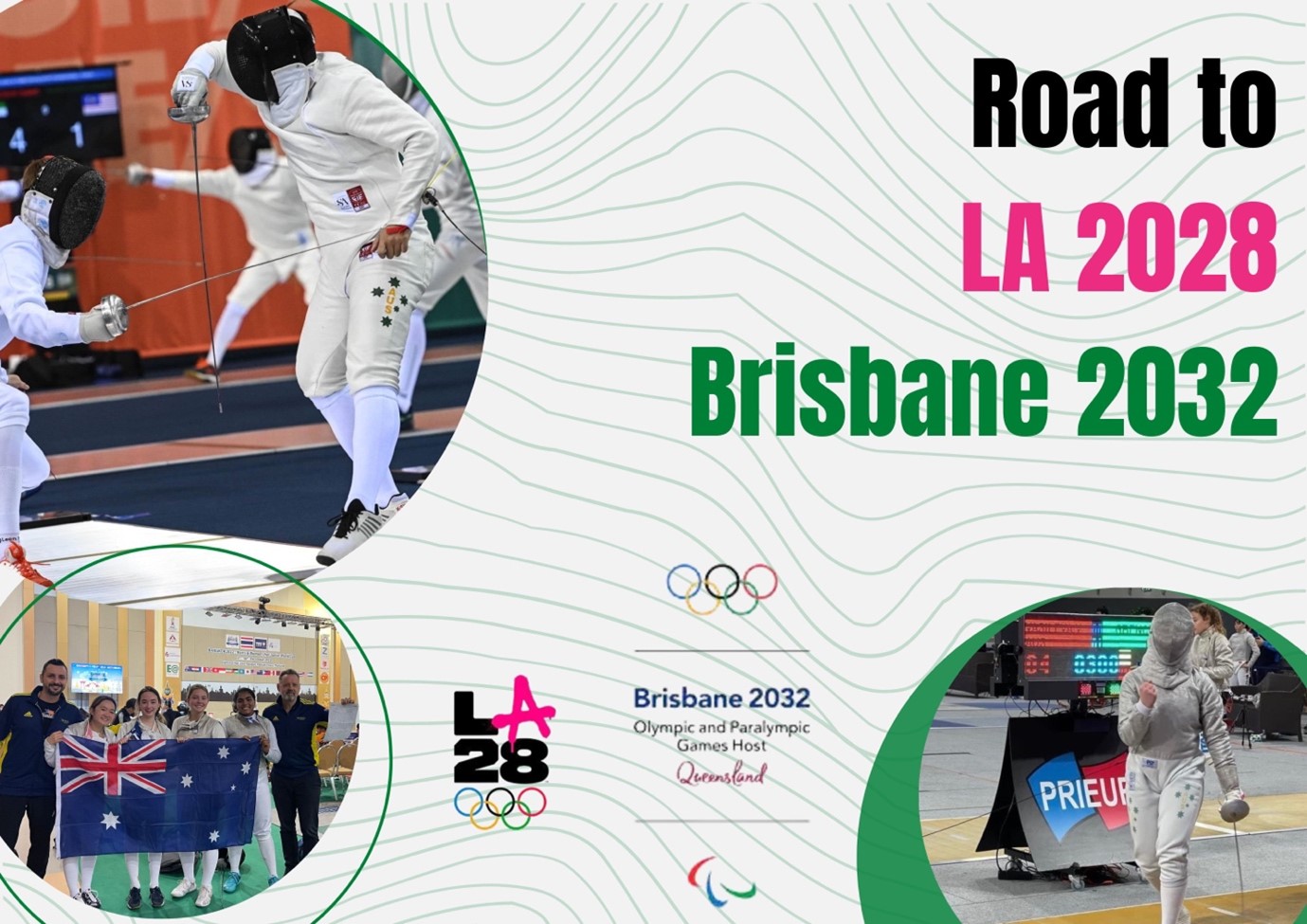 Australian Fencing receives an encouraging boost from Australian Institute of Sport
The High Performance Commission (HPC) of the Australian Fencing Federation (AFF) is excited to announce that we will be receiving a Performance Pathways Strategic Grant from the Australian Institute of Sport (AIS) to fund and develop our National Squad Program.
This AIS Performance Pathways Strategic Grant, enables us to fund specific pathways under our National Squad Program that focus on:
Coach Mobility  
Mobility Sparring  
National Squad Camps and Workshops
International Competition Support
Mindset Program.
The HPC and National Coaching Team undertook sport wide research and extensive preparatory work to develop these programs – all of which are designed to provide performance pathways for our National Squad Athletes in their quest for podium success at the Olympics for Los Angeles (2028) and Brisbane (2032).
The HPC is delighted to see a project that had its inception two years ago develop and grow into a reality that is now receiving an unprecedented injection of assistance.
The AIS Pathways Strategic Grant will build on recent National Squad initiatives targeted toward improving athlete management, competition competitiveness, strength and conditioning, nutrition, mental performance, and financial support for athletes to compete.
We thank the Australian Institute of Sport, and the AIS Pathways Team, for their support and recognition of the Olympic sport of fencing. The HPC and National Coaching Team are excited to begin implementing these programs and to further promote our National Squad Athletes as they strive towards Los Angeles and Brisbane 2032.
High Performance Commission
Australian Fencing Federation
Contact:  admin.hpc@fencing.org.au
Never miss an announcement
Subscribe to receive AFF news via email