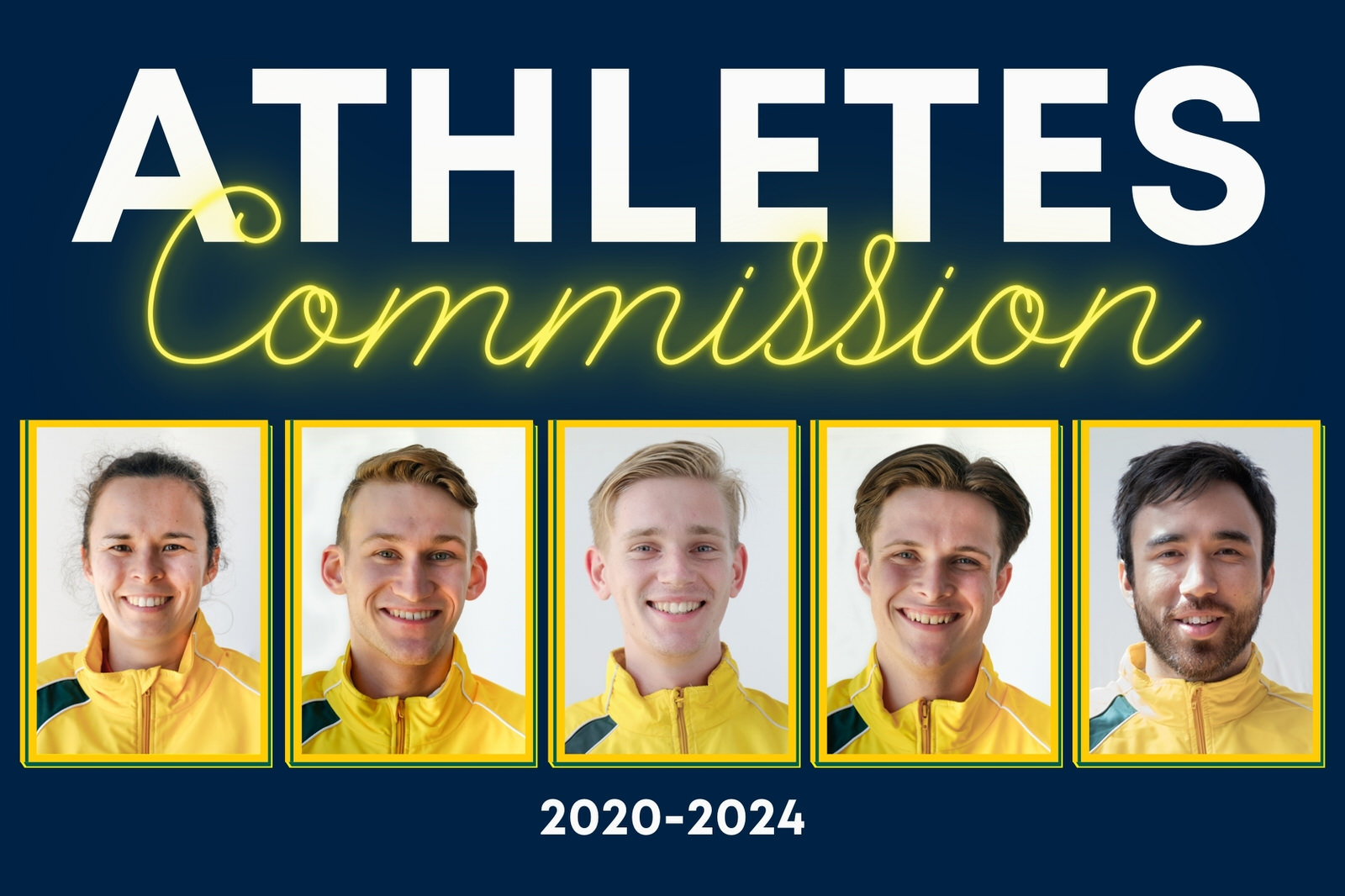 Athletes' Commission for 2020-2024 announced
The Australian Fencing Federation congratulates the following athletes who have been elected to the Athletes' Commission for the period 2020-2024:
Lisa Blyth
Alexander English
Edward (Ned) Fitzgerald
Isaac Hayes
Kristian Radford
As provided in the AFF Constitution, the athlete who received the most votes in the Athletes' Commission election, Ned Fitzgerald, has been appointed by the AFF Board as the Athletes' Director.
As the current Athletes' Commission concludes its term, we thank Dianna Gu, Davide Wheeler and Jeremy Shelley (resigned 2018) for their service.
In particular, the Board is grateful for the many hours contributed by retiring Athletes' Director Dianna Gu. Since her appointment to the Board in 2018, Dianna has represented athletes with intelligence and insight. A member of the Australian Fencing Team (epee) throughout her term, Dianna juggled her Athletes' Director commitments with a demanding legal career while continuing to train and compete on the international fencing circuit. She took the lead in formulating the Athletes' Commission Terms of Reference, was instrumental in finessing the revised (draft) Selection Policy and played a key role in refining the new team tracksuits. Dianna also provided valuable support to the President and Company Secretary in reviewing the company's annual reports.
Dianna Gu appointed to AFF Board
Given Dianna's experience, expertise and proven commitment to the sport, the AFF Board was reluctant to see her go. As such, the Board has offered Dianna a position as an appointed Director and co-Company Secretary pursuant to section 13.10 of the AFF Constitution, a post she has generously agreed to accept. Dianna's new appointment will run until the next general election in 2023.
Complete details of the newly constituted Athletes' Commission can be viewed at this page.
Members of the AFF Board are listed here.
Never miss an announcement
Subscribe to receive AFF news via email