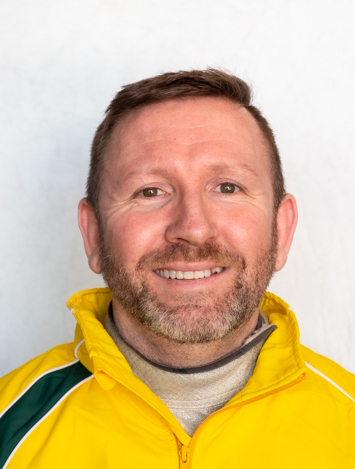 When and Where Born:
1975
City of Residence:
Sydney, Australia
When and Why they started fencing:
I have always been interested in fencing, did not know that much. So found the Sydney Sabre Centre. The team there took me under their wing and showed me what an awesome sport I had joined. With in the fisrt 6 months of training I competed in my first National Competition and finished with a Top 16. Now you can't stop me!
International Results
2022
Commonwealth Fencing Championships 2022 - Veteran - Men's Sabre -
Bronze
2019
Asian Veteran Fencing Championships 40-49 - Men's Foil - 26
2019
Asian Veteran Fencing Championships 40-49 - Men's Sabre - 9
2018
2018 Commonwealth Veteran Fencing Championships - Canberra, Australia - Men's Sabre -
Gold
2018
2018 Asian Veteran Fencing Championships (Wakayama, Japan) (40+) - Men's Sabre - 5
2018
2018 Asian Veteran Fencing Championships (Wakayama, Japan) (40+) - Men's Foil - 27
2017
Asian Veteran Championships - Member, Men's Sabre Team -
Silver
2017
Asian Veteran Championships - Member, Men's Foil Team -
Silver
2017
Asian Veteran Championships - Men's Sabre -
Silver
2016
Commonwealth Veteran Fencing Championships - Member, Men's Sabre Team -
Gold
2016
2016 Commonwealth Veteran Fencing Championships (40+) - Christchurch, New Zealand - Men's Foil - 12
2016
2016 Commonwealth Veteran Fencing Championships (40+) - Men's Sabre -
Gold
2016
2016 Commonwealth Veteran Fencing Championships (40+) - Christchurch, New Zealand - Men's Epee - 15
2014
9th Thailand Air Force International Fencing Competition - Member, Men's Sabre Team -
Gold
2014
9th Thailand Air Force International Fencing Competition -Men's Veteran - Men's Sabre -
Gold
National Results
2023
AFC #4 - Men's Sabre - 19
2023
AFC #4 Veterans - Men's Sabre -
Gold
2023
AFC #3 Veterans - Men's Sabre -
Silver
2023
AFC #3 - Men's Sabre - 18
2023
AFC #2 Veterans - Men's Sabre -
Gold
2023
AFC #2 - Men's Sabre - 31
2023
AFC #1 Veterans - Men's Sabre -
Silver
2022
National Veterans - Men's Sabre -
Gold
2022
National Opens - Men's Sabre - 31
2022
AFC #3 - Men's Sabre - 11
2022
AFC #3 Veterans - Mixed Sabre -
Gold
2022
AFC #1 Veterans - Men's Sabre -
Gold
2022
AFC #1 Veterans - Men's Foil - 11
2019
National Veterans - Men's Sabre - 5
2019
National Opens - Men's Sabre - 18
2019
AFC #4 Veterans - Mixed Sabre -
Gold
2019
AFC #4 - Men's Sabre - 5
2019
AFC #4 Veterans - Men's Foil - 8
2019
AFC #2 Veterans - Men's Sabre -
Gold
2019
AFC #2 - Men's Sabre - 10
2019
AFC #1 Veterans - Men's Foil - 8
2019
AFC #1 - Men's Sabre - 13
2019
AFC #1 Veterans - Men's Sabre -
Gold
2018
National Veterans - Men's Sabre -
Gold
2018
National Opens - Men's Sabre - 31
2018
AFC #4 - Men's Sabre - 15
2018
AFC #4 Veterans - Men's Sabre -
Bronze
2018
AFC #3 - Men's Sabre - 11
2018
AFC #3 Veterans - Men's Sabre -
Gold
2018
AFC #2 Veterans - Men's Sabre -
Gold
2018
AFC #2 - Men's Sabre - 15
2018
AFC #2 Veterans - Men's Epee - 25
2018
AFC #1 Veterans - Men's Foil - 6
2018
AFC #1 - Men's Sabre - 8
2018
AFC #1 Veterans - Men's Sabre -
Silver
2017
National Veterans - Men's Foil - 9
2017
National Veterans - Men's Sabre -
Gold
2017
National Opens - Men's Sabre - 16
2017
AFC #3 Veterans - Men's Sabre -
Gold
2017
AFC #3 - Men's Sabre - 19
2017
AFC #2 - Men's Sabre - 11
2017
AFC #2 Veterans - Men's Sabre -
Gold
2017
AFC #2 Veterans - Men's Foil - 10
2017
AFC #1 - Men's Sabre - 11
2017
AFC #1 Veterans - Mixed Sabre -
Silver
2017
AFC #1 Veterans - Men's Foil - 7
2017
AFC #1 Veterans - Men's Epee - 26
2016
National Veterans - Men's Foil - 7
2016
National Veterans - Men's Epee - 23
2016
National Opens - Men's Sabre - 16
2016
National Veterans - Men's Sabre -
Bronze
2016
AFC #3 Veterans - Men's Foil - 5
2016
AFC #3 Veterans - Men's Epee - 19
2016
AFC #3 Veterans - Men's Sabre -
Bronze
2016
AFC #3 - Men's Sabre - 8
2016
AFC #2 - Men's Sabre - 18
2016
AFC #2 Veterans - Mixed Sabre -
Silver
2016
AFC #2 Veterans - Men's Epee - 20
2016
AFC #1 Veterans - Men's Epee - 28
2016
AFC #1 Veterans - Mixed Sabre -
Gold
2016
AFC #1 - Men's Sabre - 12
2015
National Veterans - Men's Epee - 33
2015
National Opens - Men's Sabre - 17
2015
National Veterans - Mixed Sabre -
Gold
2015
AFC #3 - Men's Sabre - 16
2015
AFC #3 Veterans - Men's Epee - 13
2015
AFC #3 Veterans - Mixed Sabre -
Gold
2015
AFC #2 Veterans - Mixed Sabre -
Gold
2015
AFC #2 - Men's Sabre - 11
2015
AFC #1 Veterans - Men's Epee - 15
2015
AFC #1 - Men's Sabre - 21
2015
AFC #1 Veterans - Men's Sabre -
Gold
2015
National Veterans - Member, Mixed Sabre Teams -
Gold
2015
National Opens - Member, Men's Sabre Team -
Bronze
2014
AFC #2 - Men's Sabre - 14
2014
AFC #1 - Men's Sabre - 15
2014
National Opens - Men's Sabre - 19
2013
National Opens - Men's Sabre - 23
2013
AFC #3 - Men's Sabre - 13
2013
D.H. McKenzie (AFC #1) - Men's Sabre - 15
2013
R. Chaplin (AFC #2) - Men's Sabre - 9
State Results
2022
Queensland State Opens Championships - Men's Sabre -
Silver
2016
ACT State Opens Championships - Men's Sabre -
Bronze
Coach
Coached By
2012 - Current
CHOW, John
Clubs
2012 - Current
Sydney Sabre Club