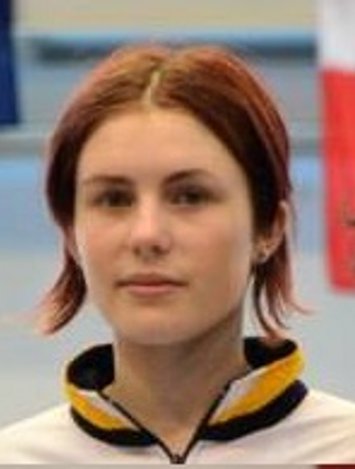 When and Where Born:
1996
City of Residence:
Southern Highlands
When and Why they started fencing:
Fencing was apart of my studies. After the subject was completed I couldn't stop because I had found an unknown passion. After many training sessions, competitions and tours, fencing has become my way of life.
International Results
2016
SEA Pacific Fencing Championships - Passig City (Junior) - Women's Foil - 11
2015
Championnats asiatiques juniors - CHZ - Abu Dhabi (Junior) - Women's Foil - 32
2015
Championnats asiatiques juniors - CHZ - Abu Dhabi (Junior) - Women's Foil - 32
2012
Championnats asiatiques - CHZ - Wakayama (Senior) - Women's Foil - 37
National Results
2016
National Juniors - Women's Foil - 9
2016
AFC #1 - Women's Foil - 23
2015
National Opens - Women's Foil - 9
2015
National Juniors - Women's Foil - 19
2015
AFC #2 - Women's Foil - 15
2015
Nationals Under 23 - Women's Foil - 6
2015
AFC #1 - Women's Foil - 8
2014
National Opens - Women's Foil - 9
2014
National Juniors - Women's Foil -
Bronze
2014
Nationals Under 23 - Women's Foil -
Bronze
2014
AFC #3 - Women's Foil - 12
2014
AFC #2 - Women's Foil - 11
2014
AFC #2 - Women's Foil - 11
2014
AFC #1 - Women's Foil - 10
2013
D.H. McKenzie (AFC #1) - Women's Foil - 7
2013
R. Chaplin (AFC #2) - Women's Foil - 7
2013
National Cadets - Women's Foil - 5
2011
Nationals U15 - Women's Foil - 8
2011
National Opens - Women's Foil - 5
2010
Nationals U15 - Member, Women's Foil Team -
Gold
Coach
Coached By
2011 - Current
SIGNORELLO, Antonio
Coaches
2014 - 2014
BUCHANAN, Courtney
Clubs
2012 - Current
Marconi Fencing Academy