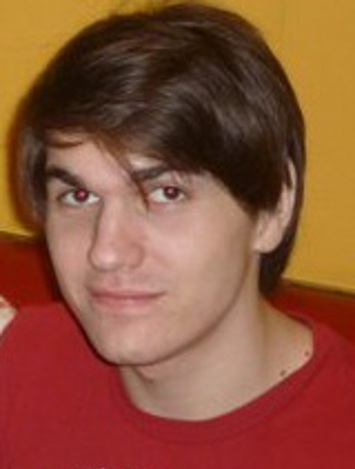 When and Where Born:
1990
City of Residence:
Brisbane
When and Why they started fencing:
Although it wasn't explicitly stated at Brisbane Grammar, it was heavily implied to all starting students that it was mandatory to take up a sport. Noting that when it came to ball skills, I had the reflexes and hand-eye coordination of a leg display mannequin, and out of a genuine interest in the sport, I opted to take up fencing. After two years of a very casual relationship with it, at age 15, I fluked my way into the grade 10 A team. With this, I decided I should train harder - that is, at all - and at least try to avoid embarrassing myself. Here is where I consider my career to have begun, and I'm pleased to say that I never have to know who I would have been if I hadn't made this decision.
International Results
2010
Challenge Australia - A - Sydney (Senior) - Men's Epee - 66
2009
Challenge Australia - A - Sydney (Senior) - Men's Epee - 20
2009
Commonwealth Junior Championships - Men's Epee - 10
2009
Australian Youth Olympic Festival - Sydney - Member, Men's Epee Team -
Gold
National Results
2017
National Opens - Men's Epee - 21
2017
AFC #3 - Men's Epee - 34
2017
AFC #2 - Men's Epee - 26
2017
AFC #1 - Men's Epee - 11
2016
National Opens - Men's Epee - 22
2016
AFC #1 - Men's Epee - 20
2015
National Opens - Men's Epee - 11
2015
AFC #3 - Men's Epee - 25
2015
AFC #2 - Men's Epee - 7
2015
AFC #1 - Men's Epee - 6
2014
National Opens - Men's Epee - 11
2014
AFC #3 - Men's Epee - 20
2014
AFC #2 - Men's Epee - 10
2014
AFC #1 - Men's Epee -
Bronze
2012
R. Chaplin (AFC #2) - Men's Epee - 6
2012
National Opens - Men's Epee - 5
2010
National Opens - Member, Women's Epee Team -
Gold
2010
National Juniors - Men's Epee -
Bronze
2010
National Opens - Men's Sabre - 8
2010
R. Chaplin (AFC #2) - Men's Sabre - 5
2010
National Juniors - Men's Epee -
Bronze
2010
National Juniors - Men's Sabre -
Bronze
2008
National Opens - Member, Men's Epee Team -
Gold
State Results
2017
QFA Open Competition 1 - Men's Epee -
Bronze
2016
Queensland State Opens Championships - Men's Epee -
Bronze
2010
Queensland State Opens Championships - Men's Epee -
Gold
Coach
Coached By
2006 - Current
LEITCH, Simon
2005 - Current
Crook, Paul
Clubs
2005 - Current
The Fencing Club