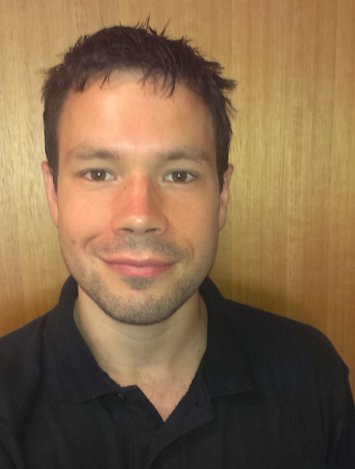 When and Where Born:
1982
City of Residence:
Brisbane, Australia
When and Why they started fencing:
Joined up with school friends at a local PCYC to resolve eternal debates about who would win a sword fight - as it turned out, it wasn't me. I stayed on to rectify the situation, eventually going to other clubs. I'm still waiting for that rematch with the guys from high school......it will happen.
International Results
2014
2014 Commonwealth Open Fencing Championships - Largs, Scotland - Men's Sabre - 24
2010
Commonwealth Fencing Championships - Melbourne - Men's Sabre - 14
2006
Commonwealth Fencing Championships - Member, Men's Sabre Team -
Silver
2003
Candidature A - CA - Bangkok (Senior) - Men's Sabre - 35
2002
Commonwealth Fencing Championships - Member, Men's Sabre Team -
Silver
National Results
2018
National Opens - Men's Sabre - 10
2017
National Opens - Men's Sabre - 9
2017
AFC #3 - Men's Sabre -
Bronze
2017
AFC #1 - Men's Sabre - 6
2016
National Opens - Men's Sabre - 18
2016
AFC #3 - Men's Sabre -
Bronze
2016
AFC #2 - Men's Sabre - 6
2015
National Opens - Men's Sabre - 7
2015
AFC #3 - Men's Sabre - 7
2015
AFC #1 - Men's Sabre -
Silver
2014
AFC #2 - Men's Sabre -
Bronze
2014
AFC #1 - Men's Sabre - 10
2013
National Opens - Men's Sabre -
Silver
2013
D.H. McKenzie (AFC #1) - Men's Sabre - 7
2013
R. Chaplin (AFC #2) - Men's Sabre -
Bronze
2012
R. Chaplin (AFC #2) - Men's Sabre -
Gold
2012
National Opens - Men's Sabre - 8
2012
D.H. McKenzie (AFC #1) - Men's Sabre - 7
2010
R. Chaplin (AFC #2) - Men's Sabre -
Silver
2010
D.H. McKenzie (AFC #1) - Men's Sabre -
Silver
2008
National Opens - Men's Sabre -
Gold
2005
National Opens - Men's Sabre -
Gold
2004
National Opens - Men's Sabre -
Gold
2002
National Juniors - Men's Sabre -
Gold
State Results
2008
Queensland State Opens Championships - Men's Sabre -
Gold
2007
Queensland State Opens Championships - Men's Sabre -
Gold
2006
Queensland State Opens Championships - Men's Sabre -
Gold
2005
Queensland State Opens Championships - Men's Sabre -
Gold
2005
Queensland State Opens Championships - Men's Foil -
Gold
2004
Queensland State Opens Championships - Men's Sabre -
Gold
2004
Queensland State Opens Championships - Men's Foil -
Gold
2003
Queensland State Opens Championships - Men's Foil -
Gold
2003
Queensland State Opens Championships - Men's Sabre -
Gold
2002
Queensland State Opens Championships - Men's Sabre -
Gold
2002
Queensland State Opens Championships - Men's Foil -
Gold
2001
Queensland State Opens Championships - Men's Foil -
Gold
2001
Queensland State Opens Championships - Men's Sabre -
Gold
Coach
Coached By
2002 - 2006
Liu, Garrison
1997 - 2001
O'Brien, Mike
Coaches
2013 - 2013
MAYALL-VANDERVELDE, Henry
2012 - 2014
PATCHEN, Alexandra
2011 - Current
CRAWFORD, Anna
2010 - Current
BONNEY-MILLETT, Jenny
2006 - Current
NELSON, Michael
2005 - Current
HART, Jeremy
Clubs
2010 - Current
The Fencing Club
2001 - 2004
Queensland University Fencing Club
2001 - 2003
Griffith University Fencing Club
2000 - 2004
Gold Coast Fencing Club
1997 - 2001
O'Brian Fencing Club
1997 - 2001
Monaco Street PCYC