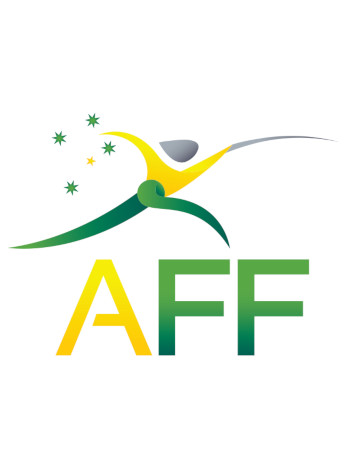 City of Residence:
Melbourne, Australia
When and Why they started fencing:
I started fencing at the age of 6, possibly even earlier. Being a 3rd generation fencer it has been a family tradition with my father/coach, a fencer from the former Czechoslovakia and his father also a fencer. I have always been around fencing since I can remember.
International Results
2001
World Fencing Championships - Member, Men's Epee Team - 16
National Results
2019
AFC #1 - Men's Epee - 13
2018
National Opens - Men's Epee - 54
2016
AFC #2 - Men's Epee - 21
2016
AFC #1 - Men's Epee -
Bronze
2012
R. Chaplin (AFC #2) - Men's Epee -
Bronze
2011
National Opens - Men's Epee - 6
2011
AFC #3 - Men's Epee -
Silver
2011
R. Chaplin (AFC #2) - Men's Epee -
Bronze
2011
R. Chaplin (AFC #2) - Men's Epee -
Bronze
2011
D.H. McKenzie (AFC #1) - Men's Epee -
Bronze
2009
National Opens - Men's Epee -
Bronze
2009
D.H. McKenzie (AFC #1) - Men's Epee -
Gold
2009
R. Chaplin (AFC #2) - Men's Epee -
Silver
2008
R. Chaplin (AFC #2) - Men's Epee -
Silver
2008
D.H. McKenzie (AFC #1) - Men's Epee -
Gold
2007
D.H. McKenzie (AFC #2) - Men's Epee -
Silver
2006
D.H. McKenzie (AFC #2) - Men's Epee -
Bronze
2006
AFC #3 - Men's Epee -
Gold
2005
D.H. McKenzie (AFC #2) - Men's Epee -
Bronze
2005
AFC #1 - Men's Epee -
Bronze
2005
AFC #3 - Men's Epee -
Gold
2004
AFC #1 - Men's Epee -
Gold
2004
AFC #1 - Men's Epee -
Silver
2004
National Opens - Men's Epee -
Gold
2003
AFC #1 - Men's Epee -
Bronze
2003
D.H. McKenzie (AFC #2) - Men's Epee -
Gold
2002
National Opens - Men's Epee -
Gold
2002
AFC #1 - Men's Epee -
Bronze
2002
D.H. McKenzie (AFC #2) - Men's Epee -
Gold
2001
D.H. McKenzie (AFC #2) - Men's Epee -
Gold
2001
AFC #1 - Men's Epee -
Bronze
1999
AFC #1 - Men's Epee -
Bronze
1999
D.H. McKenzie (AFC #2) - Men's Epee -
Silver
Coach
Clubs
1991 - 1995
Flinders University