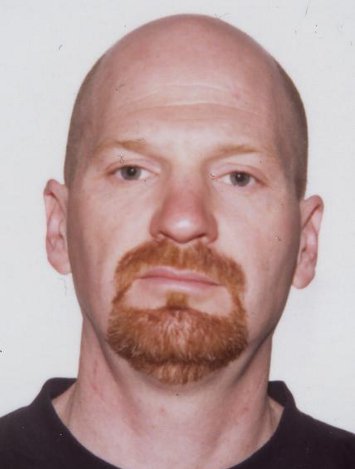 When and Where Born:
1965
City of Residence:
Melbourne
When and Why they started fencing:
I took up fencing when I move to the Gold Coast with my parents in 1980.
Most of my friends at my new school started fencing so they invited me to start as well. So I went along to try it out with them at the Gold Coast Fencing Club run my John Piper and his family. Never looked back.
International Results
2010
Challenge Australia - A - Sydney (Senior) - Men's Epee - 53
2004
Pan Pacific Masters - Men's Epee -
Gold
2004
Pan Pacific Masters - Member, Men's Epee Team -
Gold
1998
Commonwealth Fencing Championships - Men's Epee -
Silver
1998
Commonwealth Fencing Championships - Member, Men's Epee Team -
Gold
1998
World Championships La Chaux-de-Fonds (SUI) - Men's Epee - 42
1995
World Championships La Haye (NED) - Men's Epee - 50
1994
World Championships Athens (GRE) - Men's Epee - 71
1992
Barcelona Olympics - Men's Epee - 54
1992
World Cup Monal (FRA) - Men's Epee - 29
National Results
2010
D.H. McKenzie (AFC #1) - Men's Epee -
Gold
2010
AFC #1 Veterans - Men's Epee -
Gold
2010
National Opens - Men's Epee - 5
1998
D.H. McKenzie (AFC #2) - Men's Epee -
Gold
1998
National Opens - Men's Epee -
Gold
1998
AFC #3 - Men's Epee -
Silver
1997
National Opens - Men's Epee -
Gold
1996
National Opens - Men's Epee -
Bronze
1996
National Opens - Member, Men's Epee Team -
Gold
1996
D.H. McKenzie (AFC #2) - Men's Epee - 7
1995
AFC #3 - Men's Epee -
Gold
1995
D.H. McKenzie (AFC #2) - Men's Epee - 6
1995
National Opens - Men's Epee -
Silver
1994
AFC #1 - Men's Epee -
Gold
1994
National Opens - Men's Foil -
Bronze
1994
National Opens - Member, Men's Epee Team -
Gold
1994
National Opens - Member, Men's Foil Team -
Gold
1994
National Opens - Men's Epee -
Bronze
1993
National Opens - Men's Epee -
Gold
1993
D.H. McKenzie (AFC #2) - Men's Epee -
Bronze
1993
AFC #1 - Men's Epee -
Silver
1993
National Opens - Member, Men's Epee Team -
Gold
1992
National Opens - Member, Men's Epee Team -
Gold
1992
National Opens - Men's Epee -
Gold
1991
National Opens - Member, Men's Epee Team -
Gold
1991
AFC #1 - Men's Epee - 4
1990
D.H. McKenzie (AFC #2) - Men's Epee -
Silver
1990
National Opens - Member, Men's Foil Team -
Gold
1990
National Opens - Men's Epee -
Silver
1990
National Opens - Member, Men's Epee Team -
Gold
1989
National Opens - Member, Men's Epee Team -
Gold
1989
D.H. McKenzie (AFC #2) - Men's Epee -
Bronze
1989
National Opens - Member, Men's Foil Team -
Gold
1985
National Juniors - Men's Epee -
Gold
1985
National Juniors - Member, Men's Epee Team -
Gold
1984
National Juniors - Member, Men's Epee Team -
Gold
1983
National Juniors - Member, Men's Epee Team -
Gold
Coach
Coached By
1992 - 1999
DINSDALE, Peter
1987 - 1989
FETHERS, John Erle
Coaches
2013 - Current
DEVEREAUX, Anne
2013 - 2099
REYNOLDS, Amy
Clubs