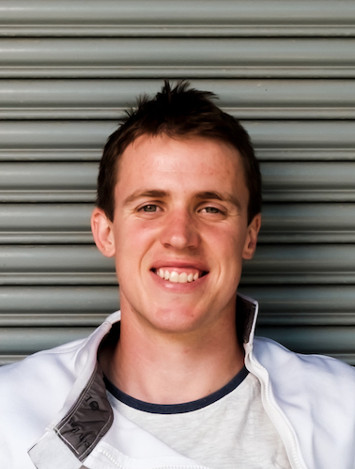 When and Where Born:
1987
City of Residence:
Perth, Western Australia
When and Why they started fencing:
I started fencing when I was 11 years old as I loved swords and sword fighting, and wasn't very good in team and ball sports. At the time I was the youngest competitive fencer in my state. Since then nothing's really changed, I'm still a kid at heart that loves sword fighting!
International Results
2021
2021 Replacements due to COVID Restrictions - Men's Epee - 30
2019
Championnats du Monde - CHM - Budapest (Open) - Men's Epee - 220
2019
Grand Prix du Qatar * - GP - Doha (Open) - Men's Epee - 194
2018
WESTEND Grand Prix - GP - Budapest (Open) - Men's Epee - 276
2018
Tournoi satellite * - SA - Turku (Open) - Men's Epee - 63
2017
Championnats du Monde - CHM - Leipzig (Open) - Men's Epee - 181
2017
Championnats asiatiques - CHZ - Hong Kong (Open) - Men's Epee - 64
2017
WESTEND Grand Prix - GP - Budapest (Open) - Men's Epee - 259
National Results
2022
National Opens - Men's Epee - 12
2022
AFC #2 - Men's Epee - 22
2021
AFC #1 - Men's Epee - 7
2019
National Opens - Men's Epee - 30
2019
AFC #3 - Men's Epee - 13
2019
AFC #2 - Men's Epee - 18
2019
AFC #1 - Men's Epee - 50
2018
National Opens - Men's Epee - 19
2018
AFC #4 - Men's Epee - 38
2018
AFC #3 - Men's Epee - 15
2018
AFC #2 - Men's Epee - 34
2018
AFC #1 - Men's Epee - 9
2017
National Opens - Men's Epee - 11
2017
AFC #3 - Men's Epee - 18
2017
AFC #2 - Men's Epee - 11
2017
National Opens - Member, Men's Epee Team -
Silver
2016
National Opens - Men's Epee -
Bronze
2016
AFC #3 - Men's Epee - 27
2015
National Opens - Men's Epee - 10
2015
AFC #3 - Men's Epee - 27
2015
National Opens - Member, Men's Epee Team -
Gold
2013
D.H. McKenzie (AFC #1) - Men's Epee - 15
2012
National Opens - Men's Epee - 7
2012
National Opens - Men's Epee - 7
2011
R. Chaplin (AFC #2) - Men's Epee - 10
2011
National Opens - Men's Epee - 15
2010
AFC #3 - Men's Epee - 12
2009
National Opens - Men's Epee - 16
2003
National Cadets - Men's Epee -
Silver
2002
National Cadets - Men's Epee -
Bronze
State Results
2022
WA State Opens Championships - Men's Epee -
Bronze
Coach
Coached By
2009 - 2012
Mirek Zabiello
2008 - 2008
Andrew Martin
2007 - 2009
DANILOV, Aleksey
1999 - 2003
Stephen Clarke
Coaches
2017 - Current
WARNER-STANTON, Flynn
2013 - Current
MAWHIRT, Nikita
2010 - 2012
WARNER-STANTON, Flynn
Clubs
1998 - 2003
Cavaliers School of Fencing