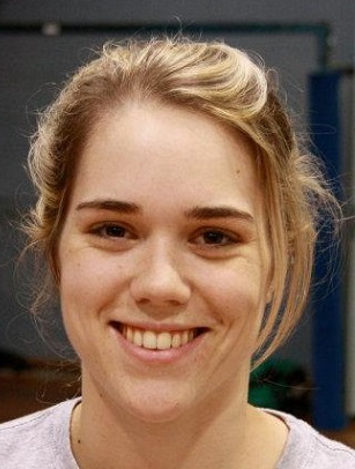 When and Where Born:
1987
City of Residence:
Sydney, Australia
When and Why they started fencing:
2001 - I have been around fencing all my life as my mum is a fencer. My coach Vivienne Tucker had wanted to coach me since before I was even born. When I finlly was old enough to start I wasn't interested in taking up fencing but when my younger sister started having lessons I decided to give it a go and was hooked ever since.
International Results
2014
2014 Commonwealth Open Fencing Championships - Largs, Scotland - Women's Foil - 20
2014
Coupe du Monde - A - St-Maur (Open) - Women's Foil - 139
2014
Championnats du Monde - CHM - Kazan (Open) - Women's Foil - 70
2014
Championnats asiatiques - CHZ - Suwon City (Open) - Women's Foil - 36
2013
Championnats du Monde - CHM - Budapest (Senior) - Women's Foil - 77
2013
Championnats asiatiques - CHZ - Shanghai (Senior) - Women's Foil - 25
2007
Challenge Australia - A - Sydney (Senior) - Women's Epee - 100
2006
Challenge Australia - GP - Sydney (Senior) - Women's Epee - 65
2006
Commonwealth Junior Championships - Chennai, India - Member, Women's Epee Team -
Bronze
National Results
2019
National Opens - Women's Foil - 19
2019
AFC #2 - Women's Foil - 20
2018
National Opens - Women's Foil - 23
2018
AFC #4 - Women's Foil - 17
2018
AFC #3 - Women's Foil - 10
2018
AFC #2 - Women's Foil - 13
2016
National Opens - Women's Foil - 18
2016
AFC #3 - Women's Foil - 10
2016
AFC #2 - Women's Foil - 14
2016
AFC #1 - Women's Foil - 11
2015
National Opens - Women's Foil - 15
2015
AFC #3 - Women's Foil - 6
2015
AFC #2 - Women's Foil -
Silver
2015
AFC #1 - Women's Foil -
Bronze
2014
National Opens - Women's Foil - 16
2014
AFC #3 - Women's Foil - 8
2014
AFC #2 - Women's Foil - 9
2014
AFC #2 - Women's Foil - 9
2014
AFC #1 - Women's Foil - 8
2013
National Opens - Member, Women's Foil Team -
Gold
2013
National Opens - Women's Foil - 6
2013
D.H. McKenzie (AFC #1) - Women's Foil -
Bronze
2013
National Opens - Women's Foil - 6
2013
AFC #3 - Women's Foil - 6
2012
D.H. McKenzie (AFC #1) - Women's Foil -
Bronze
2012
R. Chaplin (AFC #2) - Women's Foil - 6
2012
National Opens - Member, Women's Foil Team -
Gold
2011
National Opens - Women's Foil - 8
2011
AFC #3 - Women's Foil - 7
2011
R. Chaplin (AFC #2) - Women's Foil - 8
2011
National Opens - Member, Women's Foil Team -
Gold
2007
D.H. McKenzie (AFC #2) - Women's Epee - 7
2007
AFC #1 - Women's Foil - 8
2006
National Juniors - Women's Epee -
Gold
State Results
2016
ACT State Opens Championships - Women's Foil -
Gold
Coach
Coached By
2013 - Current
MARSI, Mark
2001 - 2013
TUCKER (Watts), Vivienne
Clubs
2001 - Current
The Swords Club