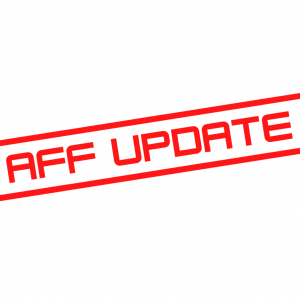 The Australian Fencing Federation is excitedly undergoing some significant personnel changes. The AFF welcomes our newcomers and extends the greatest thanks to those outgoing.
AFF Operations Officer
As advertised on 14 July 2021, a new position was made available in partnership with the Combat Institute of Australia (CombatAUS). After a competitive application process, the AFF is pleased to announce that Mr John Hukins has accepted the full-time position with the AFF. Based in Canberra, Mr Hukins will be responsible for ensuring the day-to-day operational function of the AFF alongside delivering the AFF's Performance Pathways programs with CombatAUS.
Prior to this opportunity, John was at ANU Sport as the Clubs Development Officer (CDO) and employed as the National Engagement Officer (NEO) for Boxing Australia (BAL). With a dual degree from University of Canberra in Sport and Exercise Science/Sports Management, the AFF is pleased to have John involved and looks forward to his positive contributions.
John can be reached at [email protected].
Company Secretary
The AFF is pleased to have engaged Ms Jackie Ellis to take on the roles and responsibilities as Company Secretary. Ms Ellis is a commercially minded corporate governance professional, with proven success in providing governance outcomes that support the strategic aims of an organisation. Among her impressive track record, she has experience in practically applying governance knowledge at both strategic and operational levels to enhance the governance framework of companies listed in the S & P / ASX 100.
The AFF looks forward to have Jackie involved to strengthen stakeholder relationships, uphold and navigate risk management strategies, and manage the minutes of corporate governance.
Jackie can be reached at [email protected].
AFF Director resignation and vacancy filled
Mr Kelvin Andrews has tendered his resignation from the AFF Board effective 8 August 2021. The AFF is incredibly grateful for Kelvin's meaningful and lasting contributions over the last 2-years and appreciate his service to the sport of fencing. In particular, Kelvin's guidance and expertise with respect to Member Protection remains invaluable and I thank Kelvin for his contribution to the AFF.
The AFF is pleased to announce that Dr Caitlin Fox-Harding has accepted the director appointment to fill the vacancy for the remainder of Mr Andrews' tenure. Having stepped down as Operational Manager, Caitlin has a wealth of sports knowledge, holding a PhD from the University of Sydney in Exercise and Sports Science. Caitlin is the current Chair of the AFF's Diversity and Inclusion Committee and is well known to the community.
Never miss an announcement
Subscribe to receive AFF news via email