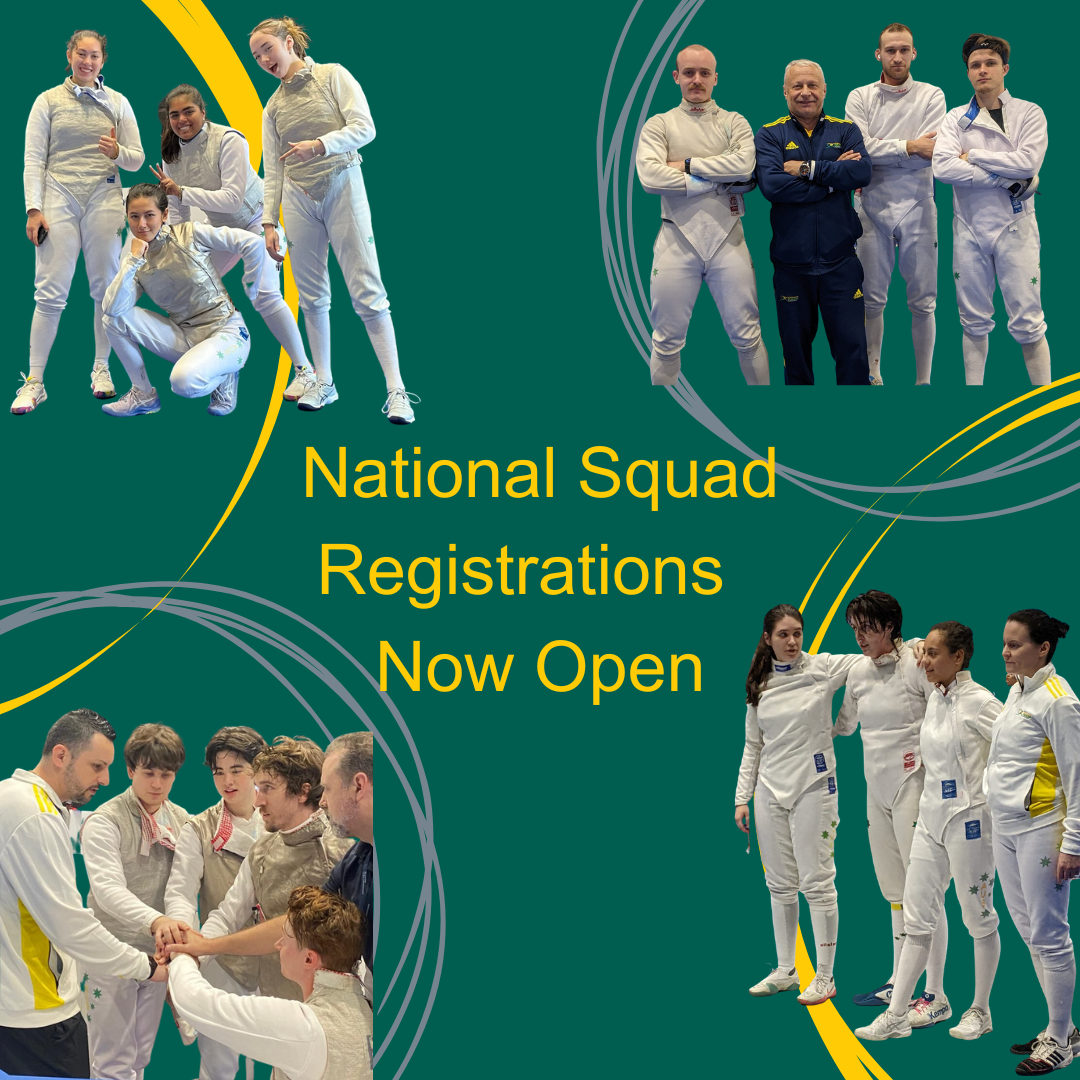 National Squad Nominations Open
Join the National Squad
The AFF's High Performance Commission (HPC) is opening nominations for the National Squad in all weapons and ages in line with the Selection Policy.
The National Squad is the only pathway to represent Australia at HPC Designated Events (World Cups, Grand Prix's and ECC Events) and International Championships (Asian Championships, World Championships, Commonwealth Championships). It is also the only way to gain access to the High Performance Program. The High Performance Program is outlined here
As an overview the High Performance Program includes at least the following programs:
Engagement with the Coach Mobility Program
National Squad Mobility Sparring Program
National Squad Camps and Workshops
International Competitions and International Competitions Support (Subsidies to top ranked fencers)
Mindset Coaching
Nutrition Coaching
Strength and Conditioning Coaching
National Squad Sessions (some stand alone)
Other aspects
In the past 12 months the HPC has provided some subsidies to athletes competing overseas. (Conditions apply and differ according to the circumstances.)
The HPC manages the High Performance Program, and selection into the National Squad is managed administratively as follows:
If you join as an Adult, you will be eligible for the full High Performance Program and able to fence cadet and upwards (subject to age) HPC Designated and International Competitions.   Youth members of the National Squad are only eligible for part of the program and cannot fence International Cadet events such as ECC.
For further information, including costs, please visit our website here.
To nominate for the National Squad please nominate here.
NOMINATIONS CLOSE: August 11, 2023.
Never miss an announcement
Subscribe to receive AFF news via email