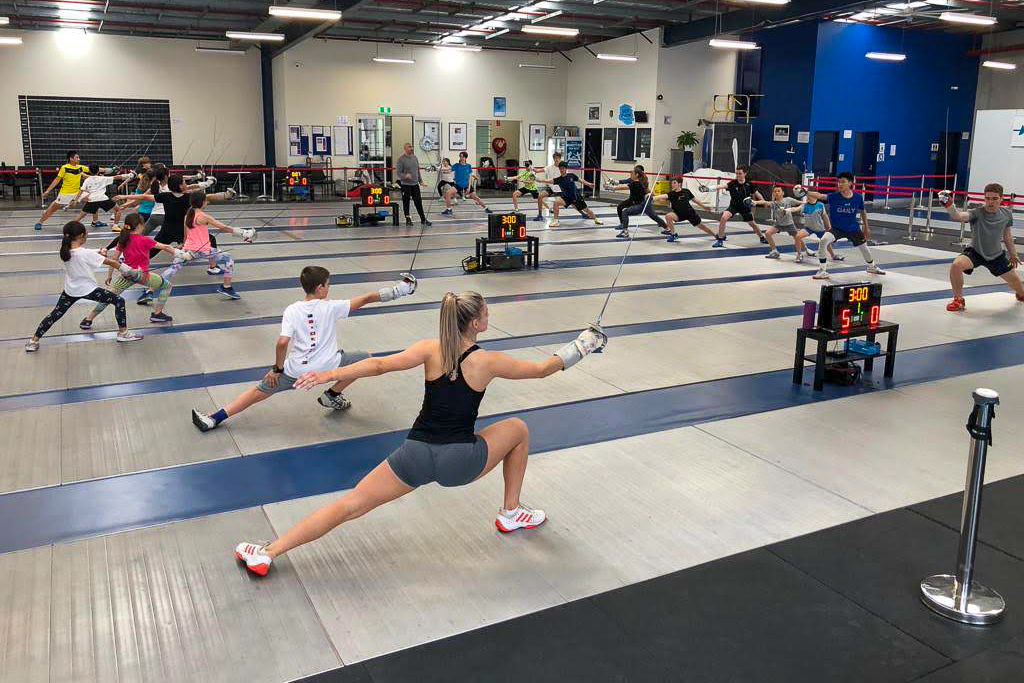 The High Performance Program launched its 2019-2020 season with three weapon-specific camps recently. Sydney played host to 38 foilists and 30 sabreurs, with High Performance Program, Talented Fencer Program and other invited athletes converging on the NSW Fencing Centre across two separate weekends.
National foil and sabre coach Antonio Signorello led the Sydney sessions with assistance from Hugh Cotman and Simon Capon (foil) and Boston Fawkes and Alex Andre (sabre).
National Epee Coach Vlad Sher, assisted by Pieter Leeuwenburgh and Paul Crook, put the 31-strong epee squad through its paces at the Australian Institute of Sport in Canberra, celebrating one athlete's birthday along the way.
Running the HPP spring camps in individual weapon groups over three separate weekends enabled a more immersive approach to the delivery of the High Performance Program.
The next round of camps will take place from 19-22 December. > More information about the summer camp is available at this link.
Never miss an announcement
Subscribe to receive AFF news via email