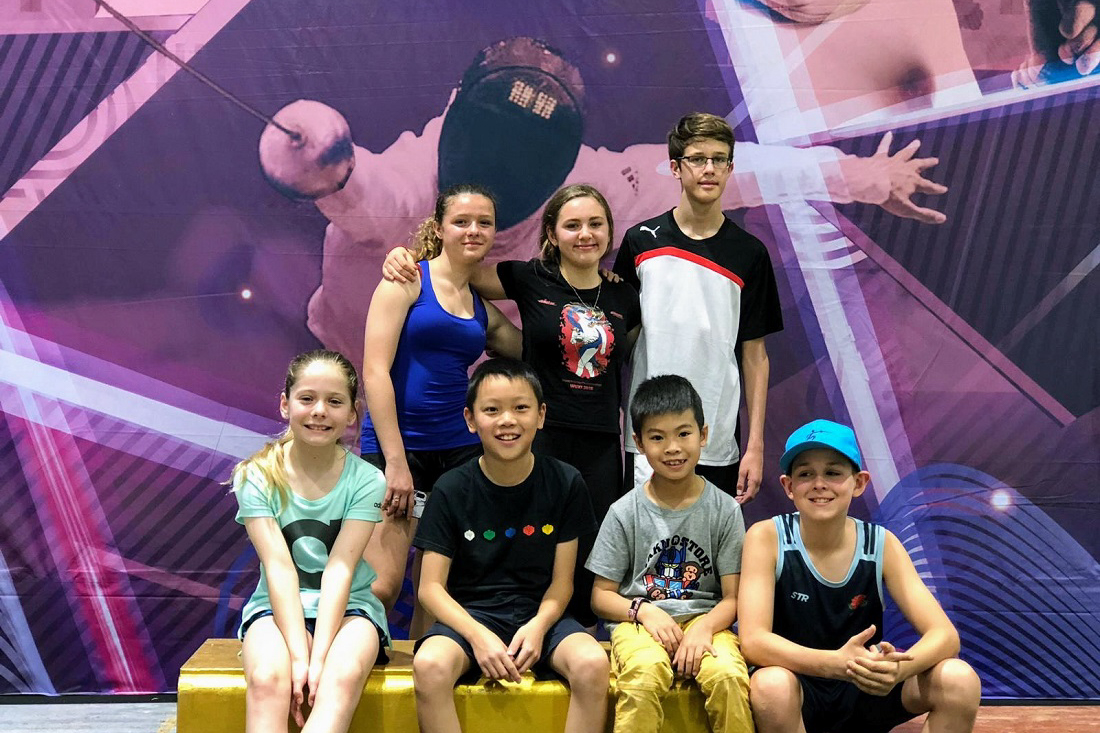 Cadet and Minime Asia tour
More than 20 young Australian fencers travelled to Bangkok and Singapore recently on a cadet and minime tour, posting impressive results across all weapons and age groups (details below). Coaches Antonio Signorello, Alex Andre and Michael Howard supported the team, with fencing dad Ross Taylor contributing great photographs.
Young Australians have another opportunity to compete against international fencers at the Sydney U14 International GrandPrix taking place on 28-29 September. Fencers should talk to club coaches to determine the suitability of this tournament for their development. Follow this link for details.
Thailand Fencing Federation Minime Tournament
🥇 Veronika Vasileva, U16 Girls Sabre  and U14 Girls Sabre
🥈 Poom Palakawongse, U16 Boys Sabre
🥈 Neve O'Neil, U16 Girls Foil and U14 Girls Foil
🥉 Sophia Glasson, U16 Girls Foil
🥉 Nawal Oneil, U16 Girls Epee
🥇 Sophia Glasson, U12 Girls Foil
🥇 Zara Djamirze, U10 Girls Sabre and 🥉U12 girl's sabre
🥈 Zeno Radnoti, U14 Boys Sabre
🥇 Julian Lim, U14 boy's foil
🥇 Alex Lette, U12 boy's sabre
 Singapore Minime Fencing Challenge
🥇 Zeno Radnoti, U14 men's sabre
🥉 Kingsley Zhao, U10 boy's sabre
Asian Cadet Circuit (Sabre) tournament in Bangkok
🥉 Veronika Vasileva
Never miss an announcement
Subscribe to receive AFF news via email