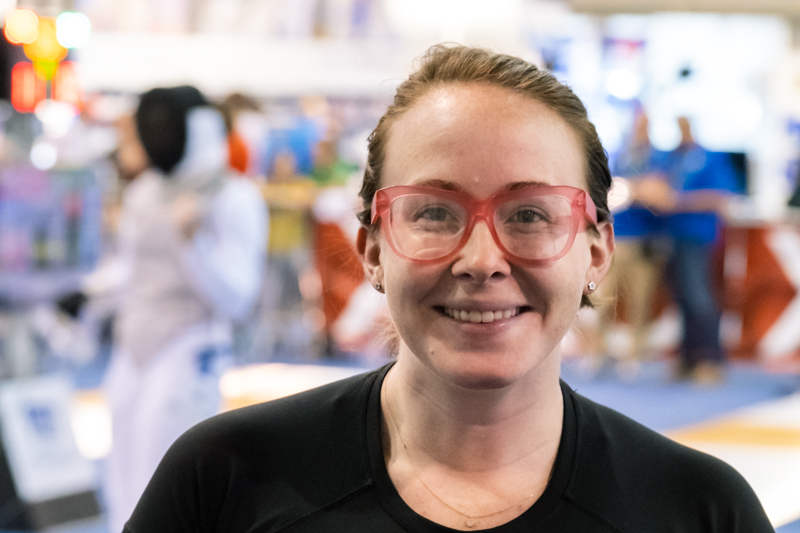 Changes to the AFF Management Team
Fencers and supporters may notice some recent changes to the AFF's Management Team. This team comprises passionate and highly skilled people who deliver the AFF's programs nationally. Each team member reports directly to the AFF Board and is generally the first point of contact when dealing with various issues or queries related to their management area.
In particular, Caitlin Fox-Harding has taken on administration responsibility for the High Performance Program. In addition to her excellent administrative skills, Caitlin holds a PhD from the University of Sydney in Exercise and Sport Science. Caitlin also holds a Bachelor of Arts in Public Health from Brown University in the USA where she studied the effect of alcohol on elite student athletes.
The AFF has also created two new positions:
National Tours and Camps Coordinator – Alex Andre
Alex will be responsible for the logistical support for all AFF tours, travelling groups and international competitions and national camps.
National Tournaments and National Database Manager – Gordon Christie
Gordon will continue to manage the AFF portal and website and will also be responsible for the scheduling and running of the AFF's national tournaments.
Maestros Vlad Sher and Antonio Signorello remain as the AFF's National Weapons Coaches. In addition to overarching responsibility for delivering to the AFF weapons specific high performance plans, the National Weapons Coaches will play a greater role in coach and referee education, working with our senior referees and utilising AFF activities to assist in delivering specific and technical focussed training and learning opportunities. These training opportunities will be advertised by the AFF as they arise.
Finally, the AFF thanks Paul Crook for his service to the AFF in his role as High Performance Manager for the past nine years. Paul has dedicated himself to the program since its inception and has been instrumental in developing a truly national approach to team building for our high performance athletes.
Contact details for each member of the AFF Management Team are available on the website under Contact Us.
Never miss an announcement
Subscribe to receive AFF news via email