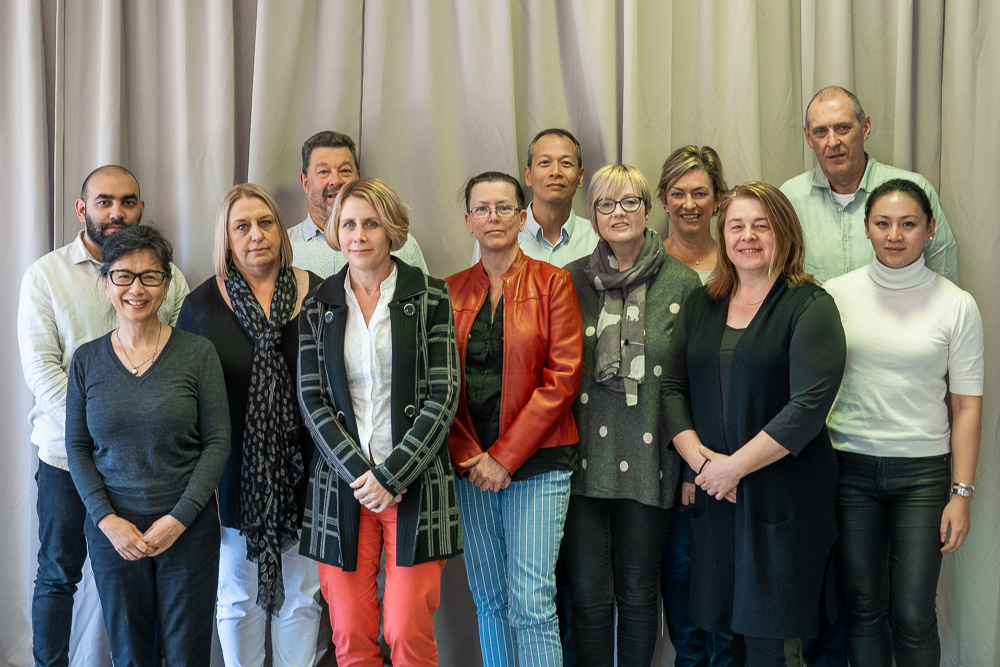 2019 Annual General Meeting
At the 2019 Australia Fencing Federation Annual General Meeting held in Sydney on 26 May 2019, member states elected Mr Vincent Elias and Mr Kelvin Andrews to the AFF Board. This is Vince's second term in office. Kelvin, a senior barrister from New South Wales, is a newcomer. The newly constituted Board then convened and elected Mr Vince Elias to the Presidency and Mr Chris Nonis to the positions of Vice President and Secretary.
Outgoing President Dr Frank Walsh departed after a ten-year contribution to the AFF executive. Frank served two, four-year terms as an elected member and a further two years as an appointee.
Frank's term coincided with a period of enormous change for the AFF, including the transition to a company limited by guarantee and the introduction of a three-weapon high performance program. Frank was instrumental in both of these developments. Among his many contributions, Frank negotiated a national insurance scheme, resulting in significant cost savings to the national and state organisations.
Frank has been an active member of the Australian fencing community for more than 16 years, also serving as President of the Queensland Fencing Association for much of that time. Although son James Walsh, a multiple national sabre champion, retired from the sport in 2012, Frank continued to serve. His intelligent and strategic approach to fencing administration, particularly his commitment to high performance, ensures a legacy that will benefit current and future athletes for many years to come.
Never miss an announcement
Subscribe to receive AFF news via email