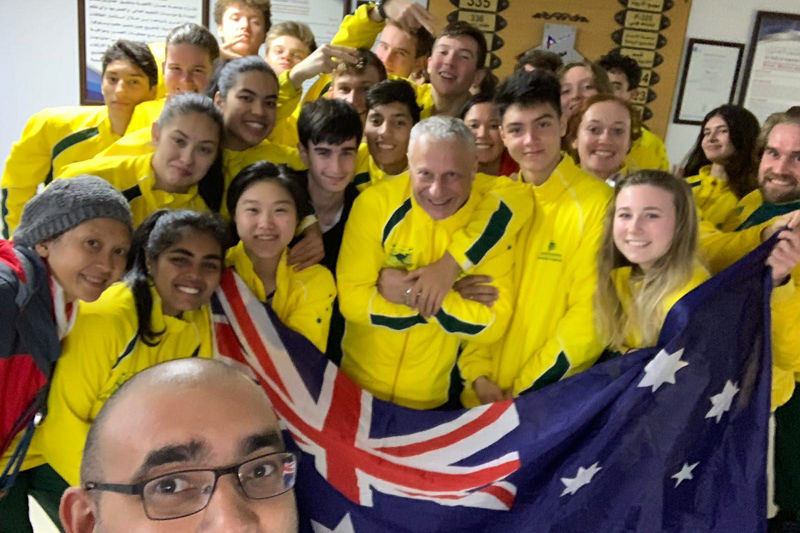 Planning overseas competitions? Coach levies might apply
The AFF Operational Protocol on tour expenses has been updated to provide clarity around how coach travel expenses are apportioned across athletes. Where an athlete chooses to enter an event included in a Coach Designated Tour (see list of tours here), they will pay a portion of the coach's travel expenses. This levy will apply regardless of whether the athlete participates in all aspects of the tour, such as training camps and additional tournaments.
Why pay a levy if I'm not on the tour?
All Australian fencers benefit when an Australian coach travels to international events. Coaches act as advocates with tournament officials, often troubleshooting issues behind the scenes. Their visibility in the fencing hall affords the broader Australian team increased status with other fencing nations and can bolster confidence. Regardless of whether a fencer chooses to have a warm-up lesson or take advice from an Australian coach during bouts, the coach is available to help if required.
For these reasons, the AFF considers apportioning the costs of coach travel across all competing Australian athletes is both equitable and consistent with the team approach the AFF strives for, encouraging all Australians competing overseas to feel part of a national endeavour.
Timing
This levy has not been charged in the recent past. Recognising some fencers may have made travel arrangements to compete in an event which forms part of a Coach Designated Tour without factoring in this cost, the coach levy will only be applied to athletes who are not travelling as part any Coach Designated Tour for relevant events occurring after 1 June 2019.
Never miss an announcement
Subscribe to receive AFF news via email